Asbestos Removal
When Undertaking DIY Projects There's One Job You Should Leave To Experts
There are a lot of considerations to make when carrying out demolition or DIY projects on residential and commercial projects. One of the questions you'll need to consider is how do you go about it safely? The challenge with many old structures is that they contain asbestos. Over time asbestos poses a health risk and you need to be careful when handling it. Asbestos removal is best left to professionals.
It's a huge concern in the 21 century. Asbestos has been shown to be a hazardous material that causes respiratory problems and cancer. You really don't want to tackle asbestos removal on your own. Murray Demolition is equipped to help you in this area.
Why Asbestos Was Used?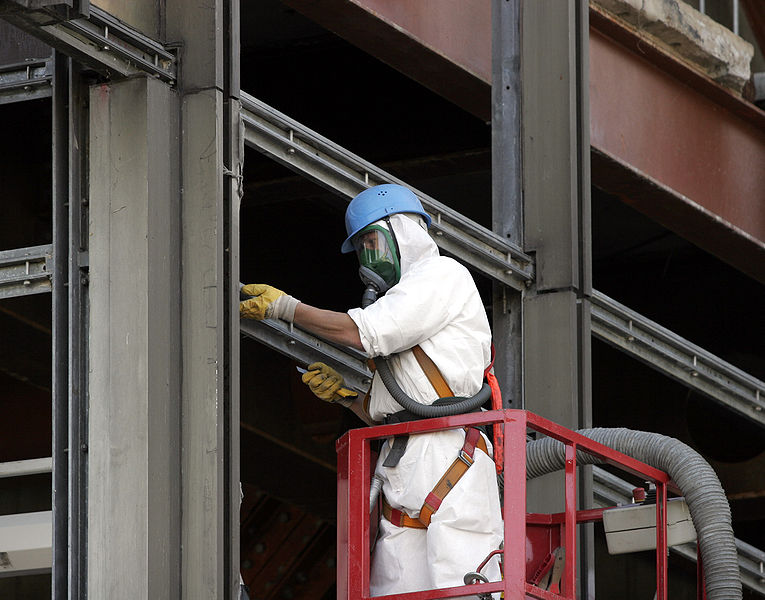 Asbestos was preferred because it doesn't burn. Thus it was used to create heat resistant products to use on roof shingles, ceilings, dry wall sheets, electrical switchboard panels and fireplace insulations.
It was an answer then. However, it has long term risks and you need to handle with care when planning to do DIY projects on buildings that were constructed before 1980. Use dependable asbestos removal contractors like Murray Demolition.
Why Choose Murray Demolition for Asbestos Demolition Services
We are licensed and have a verifiable track record. The hazardous nature of asbestos means that you'll want to only work with the best who will deliver.
We offer a full range of services that include environmentally safe abatement and demolition.
We have developed a proven system that helps put clients at ease as we carry out the project.
We have highly trained professionals who adhere to safety and environmental standards.
Murray Demolition has invested heavily in quality equipment so that we take care of your safety, our workers safety, the environments safety and the safety of all the people within the vicinity of proposed project.
As asbestos removal contractors we are committed to the highest ethical standards.
You can depend on Murray Demolition to deliver a successful and environmentally secure project.
What Do We Do To Deliver On Our Promises
There are a number of steps that we take to make sure that we are true to our words. Here is a glimpse of our process:
Murray Demolition will test your building to find asbestos and determine toxicity levels. We'll them make recommendations to you on the next stage. When you green light the project we will:
Establish a work area, disable electrical systems, install decontamination systems, seal openings using duct tape and plastic sheeting, use a high-efficiency particular air filter vacuum or wet wipe to keep asbestos from becoming airborne. We will also seal and cover all surfaces and equipment that will be affected by the process.
Murray Demolition will exercise the most extreme care to ensure that no children are exposed and that the work area is restricted to our trained crew members. When they have completed the work they will clean up using the specialized vacuum system and dispose of the asbestos at an appropriate landfill.
What's Your Responsibility?
The first and only thing you should do before you begin a DIY project is to call Murray Demolition and get your building assessed for asbestos. Call us immediately on 312-410-8314 before you take the sledge hammer and start working on your dream project.
Dial 312-410-8314 today and get the assistance you need.