Murray Demolition in Elmwood Park
NO PROJECT IS TOO SMALL OR TOO BIG FOR MURRAY DEMOLITION!
Murray Demolition is known as one of the remarkable and most serious Elmwood Park demolition experts. We put our clients on top of our priorities. This helped us become a first-class demolition provider in Elmwood Park. When it comes to demolition services, hiring a contractor who knows everything about the local market is essential. We know how to handle both commercial and small building demolition projects and we are rigorous on following the local rules.
We pride ourselves in delivering comprehensive services for our clients. Our team of experts is dedicated to providing precision and highest quality services. We became a respected leader in the industry thanks to our fast results, taking care of the environment and the community.
Don't look further than Murray Demolition!
When it comes to delivering the best Elmwood Park demolition services, Murray Demolition comes with a special advantage. We continuously invest in the latest equipment which helps us tear down your construction. We understand very well that our work is very important when you want to prepare the space for a new project. So, here we are! Ready to handle the entire process and complete all the important milestones to successfully deliver a demolition project.
Our commitment to professional results!
Murray Demolition counts on a licensed and experienced crew who is able to use various manual and automated demolition methods. We can deal with both large commercial projects' demolition as well as small buildings.
We are experts in the following areas: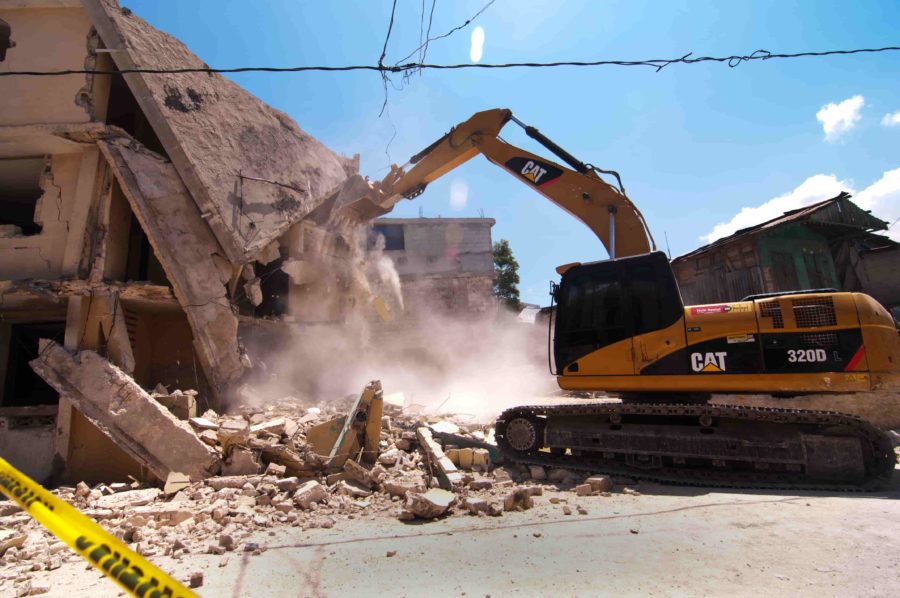 We invest in professional, heavy demolition equipment which helps us keep the highest standards when it comes to concrete removals.
You can contract us for foundations or footings demolitions.
In case you would want to add more space to your property or break a larger space into smaller rooms, our professional team will be able to execute this type of works to perfection. Our professional equipment helps us deliver safe results while also keeping costs under control.
Complete small building demolition – we personalize our services depending on the size of your building. Our company collaborates with most of the building contractors in Elmwood Park for complete small building demolition.
Murray Demolition is your one-stop-shop for professional Elmwood Park demolition services. We count on years of experience and we can deliver the services you need within the agreed timeframe. Do you need a small building demolition? What about a complete demolition of that old building in the back of your property? Call us today and hire us for this type of job. Let our safety technicians handle the work for you.