The Selective Demolition Costs That May Affect Your Project
Demolishing an entire building isn't always the best option. You have to deal with both the demolition and the clean-up. Plus, you will incur the cost of building something new on the site before you can use it again.
You'll often find that selective demolition costs make it the wiser choice, especially for buildings that have no structural issues.
But what is selective demolition? The team at Murray Demolition is here to help you figure out if it's right for you.
What is Selective Demolition?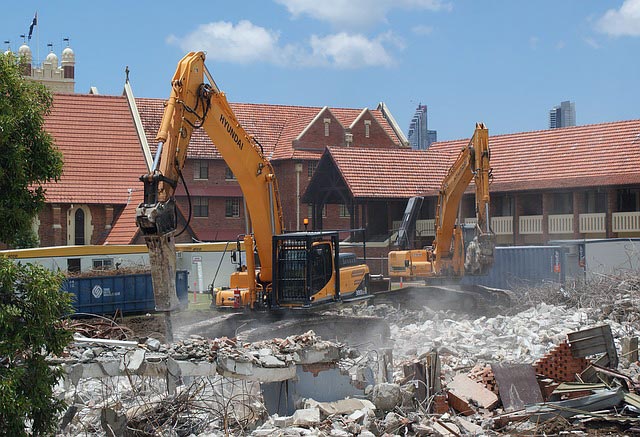 Some demolition companies, including ourselves, refer to selective demolition as interior demolition. It involves careful planning to allow for the demolition of the insides of a building without affecting the building's main structure.
Typically, this requires the use of special equipment that allows us to deconstruct parts of a building in stages. This ensures the main structure doesn't come under any stress, which allows you to use it again later on.
Many clients use selective demolition for things like office remodeling or when they want to completely repurpose an existing building.
Why Choose Selective Demolition?
There are several reasons why you may choose selective demolition instead of regular. These include the following:
Costs are lower than the costs of demolishing the entire structure.
Selective demolition leads to the production of less waste, which is better for the environment and leads to less hauling.
The process maximizes your demolition team's efficiency so that they're not getting rid of something that you can still use.
You want to remodel, repurpose, or build a new extension onto an existing building.
You can use selective demolition to get rid of hazardous waste and materials without compromising the structure of the building.
What Does It Work Best For?
Selective demolition works best in the following cases:
You're renovating or remodeling an existing building.
You need to relocate a building without completely demolishing it.
You're preparing a building for new construction work.
You need to remove asbestos or other hazardous materials.
The Basic Steps
Every selective demolition job offers different challenges. But our team will generally follow these steps when completing the work for you:
The team will inspect the building and gather all of the information needed to determine if the selective demolition work is even possible. This generally includes conducting building surveys and creating plans for the entire process.
We then work with you to deal with the local building codes and bylaws that affect your building. This is especially important if you're extending the building because some states have rules in place relating to the maximum size of buildings.
We prepare the building for the demolition work, which usually involves handling the plumbing and electrical systems, as well as installing temporary lighting systems if needed.
With all of these preparations in place, we commence with the work.
Selective demolition is not an easy task because it requires a great deal of expertise. Thankfully, Murray Demolition has a team that's capable of the job. Get in touch today to find out how your bank account may benefit from lower selective demolition costs.