Water Tank Demolition Contractors
Do you need Specialized Demolition Services?
Murray Demolition are specialists water tank demolition contractors. Over the years we have worked on numerous water tank demolition projects. As a result, we are confident of our abilities in this area. You need water tower demolition contractors who will tick the following boxes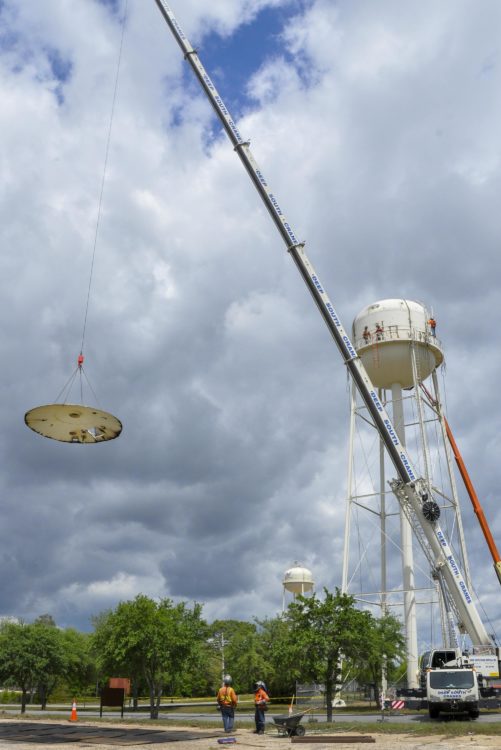 Safety conscious: We are very particular about this because we value life and property. We will pay attention to detail so that we can put together a plan that enables us to meet the highest safety expectations. We are guided by federal, state and local standards.
Verifiable portfolio: Some contractors are all talk but Murray Demolition has been in the industry for a while and we have verifiable clients. You will have access to our previous work so that you are put at ease.
Skilled and Ethical technicians: the Murray team is made up of trained water tank demolition contractors who won't skip on processes so that they can get the job done quickly. They are detail oriented and shoddy service is an anathema to the Murray Demolition crew.
Top of the Range Equipment: If you want a safe and successful completion of the project you'll need top-of-the-range equipment and innovative solutions. These answer the primary need of safety and also give you a financial boost as efficiently delivering on the project means reduced cost but not reduced service delivery.
Murray Demolition offers what you are looking for and more. We will work timeously and efficiently so that you can have time to focus on the next move for your company.
Visit Murray Demolition and Talk To Our Water Tank Demolition Contractors
Now that you know that we have what you need it's only natural that you visit us and have a chat with Murray Demolition personnel. We promise that you won't be disappointed. Our skills aren't just technical, our professionals really care about providing clients with a good experience. So you'll find that the team is friendly and welcoming.
Step into our offices and share your needs and we'll design the most practical plan for your project. Make an appointment right now by calling 312-410-8314. Also have a quick look at our online portfolio: www.murraydemolition.com.