Demolition Trash Container Rental
What Should You Know Before Renting Demolition Trash Containers?
Renting demolition trash containers is, usually, a straightforward process. This process, in most cases, is backed only by the requirements on hand. However, before getting into any debris disposal rental service, every homeowner or contractor should be aware of a few important points.
Here are some questions you must ask of yourself before you plan the demolition and construction debris disposal: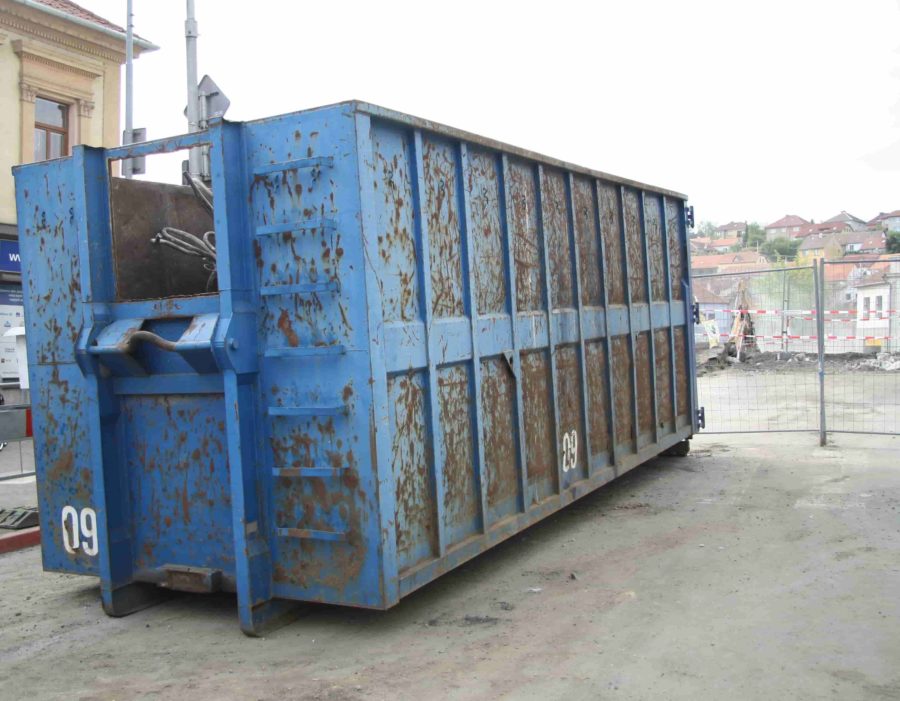 What's the natures of the debris?

    What's the largest contributor to the debris?

    What will be the volume of the debris?

    What dumpster sizes are available?

    What dumpster sizes will be required?

    Does the contractor guarantee safe waste management practices?

    Does the trash container rental service provider offer custom, emergency support? 
Renting a Dumpster for Demolition Junk Removal
Millions of tons of trash is generated directly as a result of demolition processes each year. This trash, accounting for countless cubic yards of semi-valuable waste, can't be dealt without a purpose. Many contractors and homeowners simply choose to discard this trash. Some others, however, prefer to recycle it. Either way, you will require demolition trash containers of optimal size to haul the junk off the site.
Demolition Dumpster Rental – A Size Guide
The cost of a demolition debris disposal project will directly depend on the dumpster sizes you choose. So, it's important to have some basic understanding of commercial construction and demolition dumpster sizes.
A 10-yard dumpster is popular with projects such as home renovations and minor repairs. At 14 x 7.5 x 3.5 ft, this dumpster is small enough to be agile and easily transportable.
A 20 yard dumpster is suitable for small to medium sized demolition and construction projects. Such dumpsters usually have dimensions of 22 x 7.5 x 4.5 ft.
At 22 x 7.5 x 6 ft, these dumpsters can haul large debris volumes. Perfectly suited for medium to large projects, these dumpsters are among the most commonly used commercial trash containers.
40-yard dumpsters are suitable only for large debris disposal projects. Measuring at 22 x 7.5 x 8 ft, these are the largest commercially available demolition trash containers.
Choosing the correct size of a demolition dumpster can save you a good deal of money. To know which size will work the best for your project, please speak to our in-house experts by calling us on 312-410-8314.
Demolition Debris Disposal – The Types of Materials We Accept
Before getting on board a project, we – as a leading demolition and construction debris disposal service in Chicago – need to know what we will be dealing with. Knowing what to expect on site makes our job a whole lot easier and faster.
Some of the common demolition and construction debris our commercial dumpsters can handle are:
Concrete, cement, aggregate, bricks

Soil, dust, rocks, gravel, sand

Steel, iron, aluminum, copper, tin, zinc

Asbestos, insulation, plastics

Glass, acrylic

Wood

Flooring and roofing materials

Wallboard, paving materials, asphalt
Emergency Debris Removal and Disposal
Murray Demolition is one of the handful of commercial dumpster rental services that provide no-obligation emergency support.
From helping clear rubbles of concrete at mishap sites to complementing the local rescue, evacuation and mitigation efforts, Murray Development has always been at the forefront of social responsibility. If you require our services on an emergency or urgent basis, please call us on 312-410-8314.
Let the Best Dumpster Rental Service Make Your Life Easier
Construction and demolition projects aren't easy to complete. Every step of the way is paved with twists and turns you never see coming. So, it's best to work with proven and trusted contractors that take the hassle out of your way. Murray Demolition has perfected the art of debris disposal by working with numerous individual homeowners, businesses and trusts. With our demolition trash container rental service, you get:
Unmatched industry insights

Multifaceted debris disposal – landfilling, recycling and reuse

Accurate estimates and quotes

Easy, prompt customer service

Free consultation
Piles of junk do nobody any good. Get Murray Demolition on board and get your project moving in the right direction, at the right pace. Call us now!