Demolition Environmental Services
We Provide 'Conscientious Demolition'
There's heightened awareness of environmental issues as climate change takes centre stage. Many people are concerned about the impact we have on the environment and how it affects us presently, tomorrow and the quality of life for the future generations.  Murray Demolition environmental services are illuminating the way to better environmental conservation approaches.
Our demolition environmental services are predicated on delivering modern solutions that eradicate or reduce the possibility of environmental contamination. We offer:
Asbestos removal: Asbestos is a toxic material that deteriorates over time. We offer removal services because it's safer to let professionals handle this so as not to affect your health and that of your employees and family.
Land remediation: You are probably planning to reuse your land for other purposes once our removal process has been completed. That's why we provide demolition with environmental services. When land has been contaminated we clean it up and make sure that the contamination doesn't spread. We are guided by strict guidelines that are set by state, local, federal and industry authorities.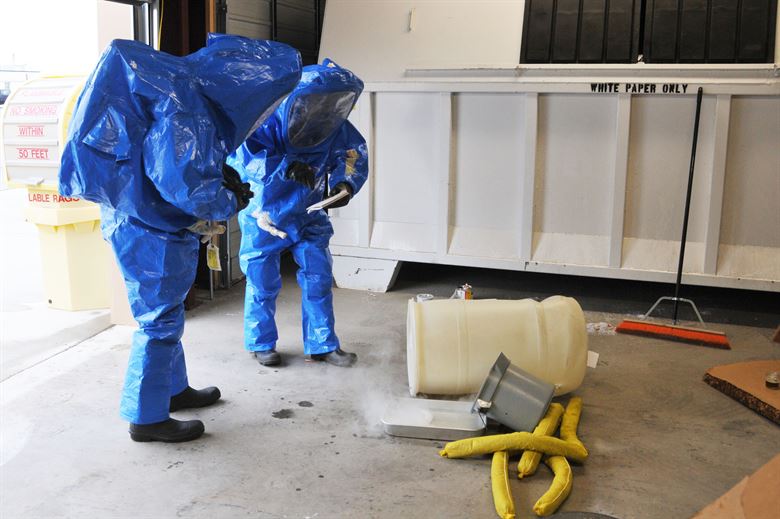 Hazardous material and chemical removal: we offer wide-ranging demolition with environmental services that include hazardous materials and chemicals removal. When considering demolition of a chemical or industrial plant you need to think about how you'll handle hazardous chemicals. Murray Demolition environmental services has you covered.
Dismantling and salvaging of equipment and materials for reuse: The process of demolition doesn't have to be costly. Reclaim some of the costs by salvaging reusable materials such as doors, electrical fittings and bricks.  Murray Demolition's environmental services make this a smooth experience.  Make the process meet some of the costs.
Dust Control on Demolition projects: Our environmental services cater for dust control on demolition projects. It's one of our top do items when we are conceptualizing your project. We want to avoid the severe effects uncontrolled dust has on the environment and the people.
Highly trained staff members to carry out the complex tasks: Our technicians have the knowhow to handle challenging projects that need precision and detail to attention. Murray demolition environmental services are built-in to our demolition process. Also the environmental services can be offered as a separate offering.
Superior equipment: Our machinery supports us to arrange for a clean working environment. Murray Demolition environmental services have been refined over many years and offer the solution you need on your demolition project.
For eco-friendly demolition services, Murray Demolition is the brand you want to associate with. We make certain that every consideration is catered for. We even provide services that you might think are inimical to your project.
Call Murray Demolition and find out more about our demolition environmental services offering. The number to call is 312-410-8314.