Building Inspections
Building Inspection Services Make It Easy for Permits and Inspections in Chicago 
If you are looking for good building permit services in Chicago, then you need to learn about building permits and inspections first.
Every construction project needs a building permit and inspection before it can move forward. In Chicago building inspections are carried out after you get your permit. A building permit is needed for constructions, renovations, plumbing and electrical work. House Owners may need permits for renovation work carried out at home. Once you get a permit, there will be several inspections by different departments of the building authority. These will check if a construction project complies with the minimum criteria of the Chicago building code.
What happens when I get a permit?
Once you receive a permit, your construction work can start. However, the permit needs to be displayed on site at all times. During the phase of the construction, your contractor will need to schedule different inspections. Not having a permit during an inspection can cause your project being stopped. It is always legally safe to get one. Permits and inspections are the government's initiative to keep you and your family safe. Thus, building codes have been established for building contractors to abide by them.
What are the types of permits?
Residential Building permits
A New construction

Interior or exterior renovation

Demolition to whole or parts of the building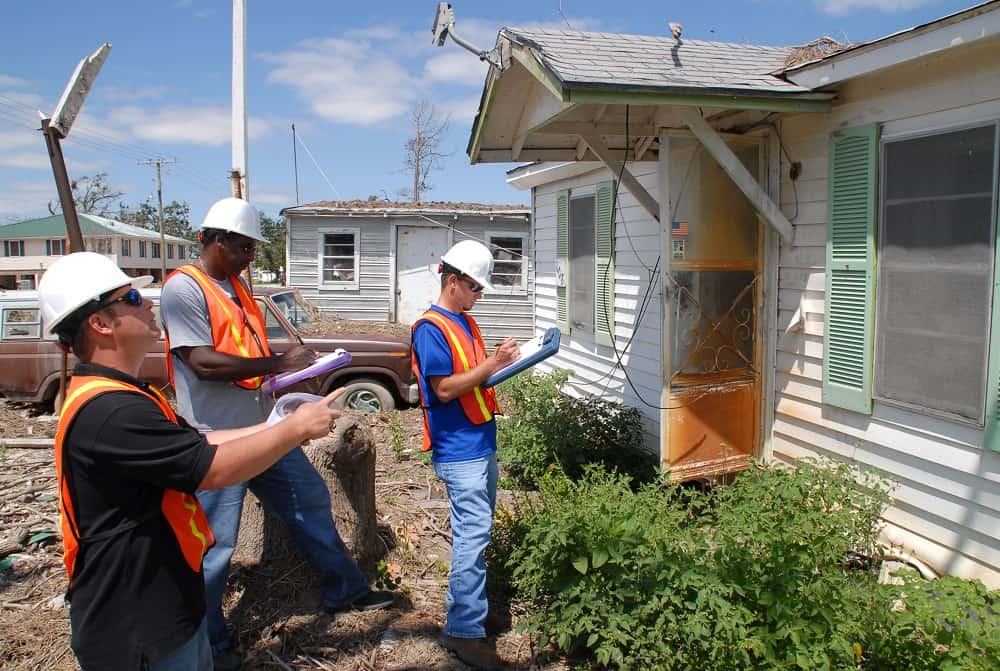 Commercial construction permits
A New construction

Alterations to an existing structure

Demolition of structure

A New roof construction
Electrical permit
Electrical works

Rewiring

Change of electrical Service

In-ground Swimming Pool

Temporary electric utilities
Plumbing and sanitation
Renovation of the existing plumbing

Water and sewer line replacement

Drainage, plumbing and piping
Mechanical
Boiler installation

Central cooling installation

Replacement of HVAC System

Elevator Permit

Gas Lines installation

Fire Suppression

Gas Furnace installation

Cross connection

LPG (liquid petroleum) permits
Signs
Signs can be temporary or permanent.
If I carry out home renovation, do I need a permit?
Yes, for certain projects you do. You will need a permit for the following work:
Building garages,

New porches and decks

Moving walls, columns, beams and doors,

Changing the location windows and doors

Adding new windows and doors

Installing a new boiler system
Replacing windows and doors of the same size, or furnaces and siding, require no permits. As a property owner, your ultimate responsibility is to get a permit. If your building is not in a landmark area, you can get a certified architect or contractor to verify and sign your application.
How to get an easy permit in Chicago?
The Chicago building authorities offer the Easy Permit Process. The EPP is good for small projects that do not require architecture designs and blueprints. It can be got when you repair an existing element on your building. An easy permit is mainly for the repair and replacement of an existing building structure. The EPP requires no appointment and can be got in a day from the Homeowner's Assistant Program counter at Chicago City hall. All you need to do is visit the Chicago city website and see if you are eligible for an easy permit. You can get an easy permit by applying at the Homeowners Assistant program counter at Chicago City Hall Room 900.
The different inspections for building construction
Once you have got a permit to build, it doesn't end there. You will still be subject to various Chicago building inspections as the project will progress. Inspections will be made according to the International Code Council. This part of your building project is important because you don't want a bad inspection report. There are usually five inspections that will be carried out in different phases of the construction.
Plan and approval:

An inspector reviews your building plan for approval before beginning of construction.

Footings and Foundation:

Footings and foundation of every construction has to include engineered fill which complies with the Chicago state building code. The foundation needs support from undisturbed soil for you to progress with the construction. They should be able to transfer the building load onto the supporting sub grade soil. Additional inspections under this category include:
Footings/ Exterior walls Inspection:

Exterior walls should have support from concrete or masonry footings, wood foundations or other support structure mechanism that are approved by the building code. The inspector will look for reinforcement, depth, anchorage, elevation, drainage, waterproofing, and backfill to make sure these comply with the building codes.
Rough-In Inspection

: Rough-ins are the initial phase of framing, installing utilities like plumbing, electricity, gas, duct work, and sanitation. It includes rough installation of these for fixing later on. The rough in inspection process can include:
Framing:

This is an inspection of the interior and exterior walls to see if they have been constructed according to the ICC. The framing inspection is done after the electrical, mechanical and plumbing inceptions.

Electrical:

The inspector checks if quality components have been used such as wiring, circuit breakers, panel boards, splices and ground conductors. These should be fitted in approved cabinets and boxes

Plumbing/mechanical:

This inspection takes place after installation of  plumbing and mechanical systems like waste vent piping gas, boiler, HVAC ducting, water piping, water heaters, unit heaters, furnaces and other appliances. Water and air pressure testing is done during this phase
Insulation and vapor barrier:

This is done after rough-in inspection. The inspector checks if the ceilings and walls have the necessary insulation installed. Vapor retarders also should be in place, well sealed.

Approval:

Once a residential construction is 100% complete, a final inspection takes place. Health and safety factors are considered during this phase. If the inspector is satisfied, he will give a favorable inspection report and grant approval for occupancy.
The vacant building registration ordinance
An important fact to know is the vacant building registration ordinance effective July 2, 2018. This has been started by the Chicago building authorities to ensure that owners of vacant properties know the responsibilities of ownership under the building codes and regulations, The ordinance has been set up to make sure property owners abide by the standards for maintaining a vacant property.
There have been amendments to the vacant building registration in Chicago. The council had earlier amended the code on September 6th 2017 for the streamlining of the fee structure for ownership and mortgage registrations. This was amended to include unregistered vacant non-residential buildings as well. Changes were made to the fee structure for registration which are available on the website of the Chicago City.
Why should you hire building permit services?
To avoid problems of permits and inspections, hire a building inspection service in Chicago to get your permits from the Chicago city department of buildings. Your contractor should get you a permit so he can start the construction. If you hire a contractor, don't get a permit yourself. It then becomes your responsibility to make sure your building project conforms to the construction codes and not the contractor.
Getting a permit and scheduling an inspection can be done on your own but it takes time. It involves rescheduling your day and waiting at city counters. Murray Demolition in Chicago can help you facilitate a building permit for any construction project. We can also arrange inspections by certified authorities to a get your construction or renovation project off to a good start.