Round Building Demolition in Chicago
Demolishing a building is never a simple task. But it gets even more difficult when the building has a strange shape. In such cases, you can't always rely on the tried and tested techniques that work for regular commercial and residential properties. Instead, you need a bespoke demolition service that's capable of tackling the additional challenges that the building presents.
We're here to ensure your round building demolition goes off without a hitch.
Operating throughout Chicago, our expert demolitions team handles projects of all sizes. From small residential properties to high-rise buildings that require controlled demolition, we can provide the service the suits your needs.
Our Round Building Demolition Service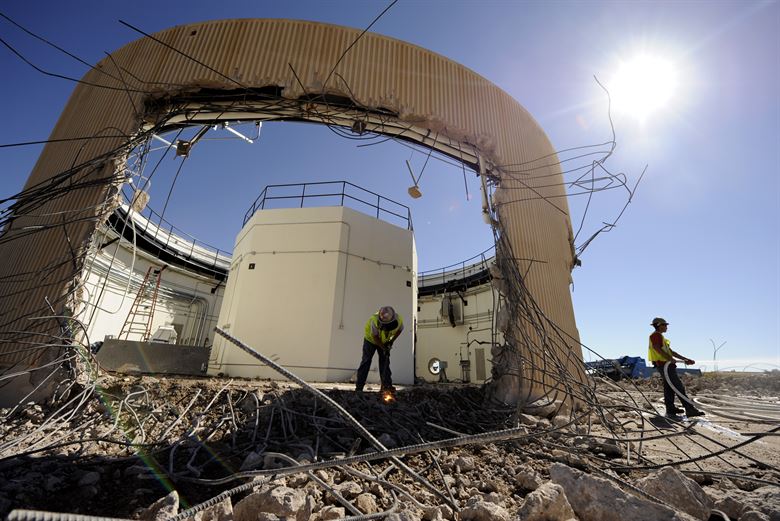 After you contact us, we'll send a technician to your building to examine it and provide you with a quote. They'll make note of any difficulties that the building presents, such as a dilapidated structure making entry more difficult, and explain the various techniques that we can use to demolish the building for you.
These may include implosion, in which we place explosives that we detonate remotely to collapse the building. However, we also offer deconstruction services. This includes the gradual, piece-by-piece deconstruction of the building over a longer period of time.
Your technician will take the information that you provide and start working with the team to come up with a plan of action. This generally considers every unique challenge that a round building may present, as well as handling the various safety requirements that come with the work.
We'll also take into account any environmental issues that arise during the course of demolition. For example, we'll handle the removal of asbestos, lead, and any other harmful materials that present an environmental risk.
Best of all, you don't have to worry about obtaining the various permits required for the demolition work. We'll work with you to ensure you get all of the correct documentation to meet your state's regulations.
With everything prepared, we carry out the round building demolition for you. But that's not the extent of our services.
Aftercare
Getting a building demolished is only the first part of the puzzle. You still have to do something with all of the concrete, debris, and rubble that's left behind.
Happily, you don't have to worry about finding a new contractor to handle the hauling work for you. Our waste disposal team will clean the site up for you when the demolitions team has finished its work.
We bring all of the tools and dumpsters needed to get rid of the debris and clear up the site. However, you have the choice. If you'd prefer to use another team for the clear-up, we'll happily handle the demolition work alone.
Our team is also available if you have any questions before, during, or after the completion of the round building demolition.
Your search is over if you're looking for a round building demolition team that can get the job done quickly and efficiently. Contact Murray Demolition today and one of our friendly advisors will be happy to discuss the work with you.