Building Site Preparation
Building site preparation is the first step of a new construction. It makes a construction site ready for building and helps a project get off to a good start.
It includes procedures such as demolition, site clearing, excavation, grading, and drainage. The condition of the entire site including the soil needs a thorough assessment. This helps a contractor decide on a suitable foundation. It considers factors such as frost penetration depth and the potential obstacles posed for excavation. It considers the level of grading required for good drainage. Site preparation will include a geotechnical assessment for installing a foundation and underground services.
A construction site preparation is necessary for a successful building project. Without it, no construction project can move forward.
The steps of a building site preparation
You cannot start the construction of a new building project without preparing a site first. Hence, construction site preparation is a challenging task that needs to be done skillfully. There are several important steps to site preparation. Each of them needs careful implementation to make sure the final site is perfect for a foundation. These are the steps that site preparation contractors follow: 
Site clearing: The first step in any civil or residential construction project. This includes removal of tree and brush, stones, and vegetation. It will include demolition of unwanted objects such as old houses or buildings. Once the demolition is over, the site will be cleaned of the rubbish and be prepared for excavation. 
Soil Testing:

One of the most important steps of site clearing. Soil testing assesses the nature of the construction. The soil composition is vital in understanding its load bearing and water absorbing capacity. Without soil testing, the construction project cannot move on to the next step. 

Building Site Excavation:

The excavation crew will use heavy excavation equipment to level the ground. They may excavate it to loosen earth rock and soil. Tunnels and shafts will then be dug depending on the foundation design. 

Geotechnical report:

The geotechnical report helps tells a building contractor the conditions of the construction site. It makes design and foundation recommendations based on the test results of the subsurface and soil. The geotechnical report includes:

Soil testing and sampling

Interpretation of results

Description of soil properties

Liquefaction possibilities,

Groundwater levels,

Soil strength and slope stability

Soil bearing capacity

Soil classification

Excavation related hazards

Recommendation of building phase 
Site Plan Design:

After a soil test, a site design plan is made. This considers the location of the septic tank and underground fixtures. The site plan records underground installations and shows the future site of the new building. A site plan is usually updated as the construction progresses. This is because objects like a septic tank may change due to shifting of underground rock formations.
What are the different types of building site preparation services?
Building site preparation requires the services of experienced site preparation contractors. A reliable contractor will be fully equipped with trained crews and equipment to offer the following site preparation service:
Earthwork and Excavation services
This is done after site clearing and excavation. The preparation contractor will oversee removal of large quantities of rock, soil and gravel from one location to another. This can be done through excavation services. Bulk earthworks are usually completed to make way for construction of roads, highways, residential and industrial buildings. Excavation crews may also need to dig deep into the ground. This is for the installation of tunnels and shafts to prepare for reinforcing the foundation.
Demolition services
Demolition services are important for the first step of site clearing and site preparation. This is necessary when construction is required over existing old and damaged buildings. Once the old buildings and objects are demolished, the site clearing can take place. Demolition is required when demolishing hard rock for road and highway construction.
Grading services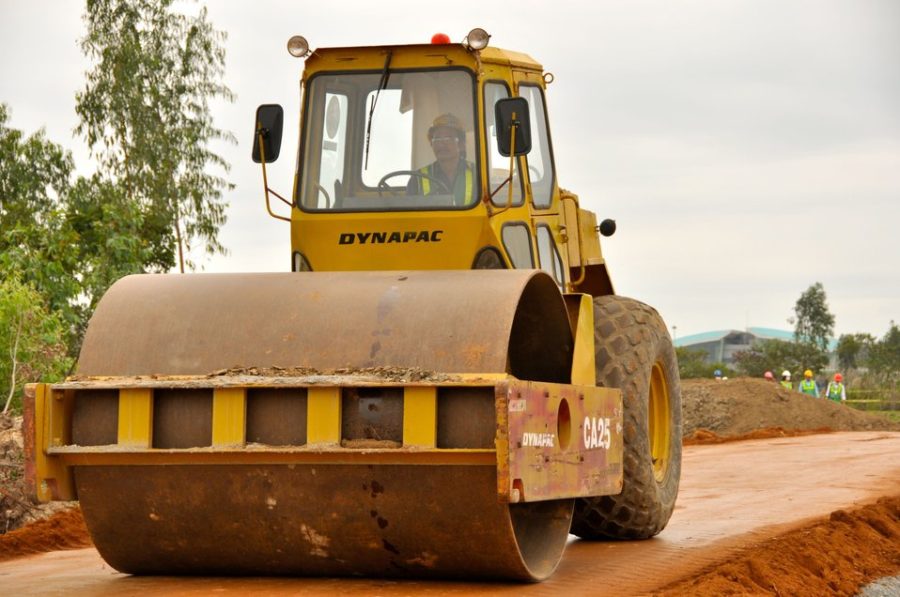 Grading is an important service that forces water out from a structure. The unfortunate thing about a construction site is that it is never level. In most cases it is uneven. This makes it difficult to construct due to pools of water collecting in the site. Grading removes the problems of drainage for a strong foundation. It is an important part of site preparation without which a construction can fail.
Grading services differs from site preparation. It starts after site clearing is finished and about a week to three before building starts. Grading takes place at the end of the site clearing project. It requires heavy machinery such as excavators and bulldozers. A good site preparation company will offer grading services according to measurements set by the International building code.
Fencing
Fencing is necessary for a construction project. It can include temporary wire mesh or galvanized panels suited for light security requirements. This prevents the public entering the construction site. Site preparation services will offer heavy-duty fencing with anti-climb features and added strength and durability
For any construction project to be successful, your site preparation services need to be sourced from a skilled contractor. Murray demolition in Chicago with years of experience offers site preparation services for residential and commercial building projects. We are well equipped to take on any challenge of construction both big and small. Murray demolition understands the protocols of the industry and abides by building codes to offer you the following services.
Demolition and Excavation

Site preparation and development

Site clearing and Grading

Removal of rubbish and waste

Roughing and trenching

Storm water management

Backfilling and compaction

Material recycling

Planning and utilities

Fencing rental

And many more.
Construction site preparation checklist
A good construction site preparation checklist is the mark of a good site preparation contractor. Murray demolition helps project contractors' speed up their work. We work by a seamless checklist that includes a planned phase of site work progressing only after each step is completed.
Excavation
Decide the presence of utility services if any

Is the site staked out correctly?

Are walls for excavation even?

Is the excavation done to the correct depth?

Are cut earth faces supported and cut?

Check for hazardous materials and report

If rock or bad ground is found, report
Demolition
Demolition should follow building codes

Has all demolished materials been removed from site

Has dust protection been given according to specification?

Trees to be kept should be marked

Protection for kept and marked trees
Site clearing
Limit clearing to a specified area

Have all stumps been grubbed out

Topsoil should be stockpiled and protected against contamination

Surface graded well for drainage

Waste material to be disposed appropriately
Surface preparation
Do the foundations meet bearing capacity

Does the grade give fall away from buildings?

Fill should be free from organic matter

Trenches width should be correct

Proper backfill method to be used

Moisture content should be correct

Sand layer installed as specified

Backfill compacted to required density
Others
Site design as required

Soil tested for all layers

Materials to be recycled kept in a separate location

Reports communicated to architect and building contractor
Construction site preparation costs
Site preparation costs depend upon the land costs and the tasks required preparing the location for the building project. It will include costs of machinery, equipment, fixtures and crew. A typical building site preparation for homeowners in Chicago cost from $350 to $8000 depending on the number of tasks performed. The average cost for site preparation is $1.28 to $2 per square foot. Thus, a 0.25 acre plot of land (approximately 10,000 square feet) could cost up to $20,000. Working with site preparation contractors, the average price usually costs between $0.47 and $2.28 per square foot.
It is best to speak with your preparation contractor to discuss what tasks are required. Choose a company like Murray Demolition in Chicago who can make building site preparation affordable for you.