Interior Demolition And How It Can Help Your Home
Did you know interior demolition is better than buying a new home? It can increase the value of your property. With internal demolition services, you can increase the size or structure of a room. You can even improve the look of your home. Hiring an internal demolition company is the easiest thing to do. You need to hire an interior demolition specialist who knows how to organize a good demolition project.
What you need to know about internal demolition?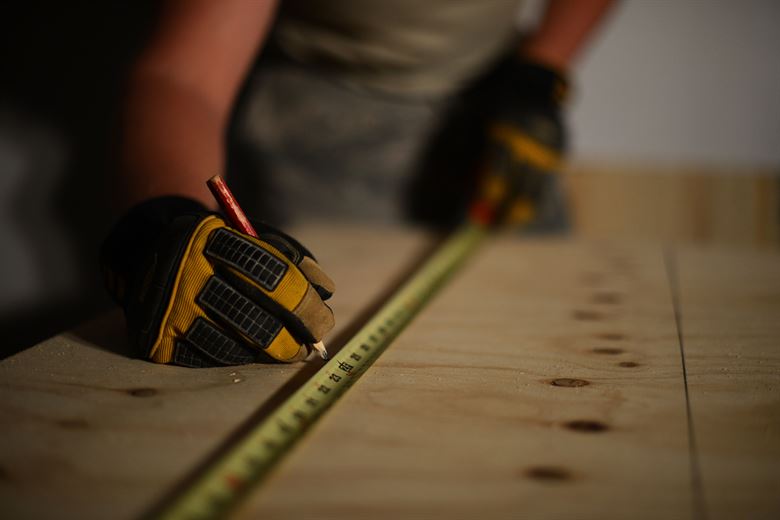 Interior demolition is a huge part of the home improvement industry in the USA. Most people don't even know how it works which is why an interior demolition can be costly.
An internal demolition involves dismantling a part of a building or a home. It makes way for improving the internal structure of the property. For example, you may want to apply new waterproof material to the walls of your house. This will require removing the plaster from the walls. Soundproof your home. For this you need to tear down the walls of a room. You may need kitchen demolition services for renovating your kitchen.
If you are a building owner, you may want to renovate a hallway. Old wiring and piping may need to be replaced from a section of the building.  Damaged wires and exposed metal can injure people. Renovation can prevent these from happening. But before that, you need to dismantle the damaged items and remove them from the property. Interior demolition services make renovation easier because it protects the exterior of a building.
How property owners benefit from interior demolition services
It saves money:

Why buy a new house? It is cheaper to expand and renovate your existing home.

It increases the value of your property:

  When you renovate your home, its market value increases.

Make Eco-friendly adjustments to a building:

 A building can contain toxic materials. You could renovate it with environmental remediation services.

It improves your building:

You can demolish damaged parts of your building for renovation.

Child Safety:

Internal demolition can get rid of dangerous materials on a property. You can then include child safety features in renovation.

Security:

You can change your house to improve features of security. 
What does internal demolition include?
An interior demolition project requires proper planning and organization. Damaged areas have to be spotted for demolishing and future renovation. A good demolition team will spot the pipes, ducts, and panels that need dismantling. Without planning, your interior demolition cost could increase. It could also go wrong and upset the existing look of your house.
Murray Demolition guides you through this process. They will make your interior demolition cost cheaper with cost-effective interior demolition services.
Here are the most common jobs required by people when renovating a house.
Residential interior demolition

Kitchen demolition

Structural demolition

Floor and wall demolition

Front or back building facade demolition

Tearing down of paneling

Demolition of ducting and piping

Finding hazardous wires

Renovation of floors and basement

Expansion or cutting of floor area

Installation of overhead or underground systems

Dismantling of all faulty fittings

Waste disposal and debris removal

Recycling and eco-friendly waste disposal

Bearing wall demolition
Commercial building internal demolition can include:
Demolition of plaster walls

Removal of fixtures and fittings.

Removal of damaged central heating ducts and vents.

Demolition of damaged rooms,

Removal of balconies and hallways.  

Dismantling of faulty wiring

Dismantling of piping

Restructuring of basement
What about Industrial interior demolition?
We are offering helpful industrial internal demolition services, know-how to get your demolition done right, safely and always on time. We offer a variety of internal industrial demolition services of which examples are given here.
Office internal demolition

Factory demolition

Dismantling and demolition of damaged property

Demolishing of machinery, assembly line, etc

Contaminated soil removal

Hazardous waste removal

Oil and fuel container removal

Excavation of floors and interiors

Environmental remediation

Waste removal and recycling
What about demolition debris removal and disposal?
Interior demolition creates a lot of dirt during the process. One responsibility of a good demolition company is to get the waste removed.  The project area has to be cleaned of loose concrete, stone chips, bricks, plaster and dirt. A clean area will not obstruct the work. It helps the demolition work go faster so that it is finished on time.
Demolition debris has to be disposed of in an eco-friendly way. You cannot throw it on a garbage dump. Instead it needs to be recycled if possible.  Most of the waste material will be taken to a recycling center to be recycled for future use..
What are the risks involved with interior demolition work?
There are risks during Internal demolition if a contractor is not careful. Every precaution should be taken by supervisors and staff to make sure a demolition project is safe. These are the incidents to be avoided:
Staff can get stuck in buried material

Injuries from heavy machinery

A damaged wall can fall on people

Staff can be exposed to harmful chemicals

Exposed internal wiring can shock

A fire can occur from electrical wiring

Internal pipes may get loose and fall
A good demolition company will prevent accidents from happening. We are an experienced interior demolition company in the Chicagoland area providing reliable services. Choosing Murray Demolition makes good sense because we understand how demolition works.
How to avoid damages during interior demolition?
Before starting any demolition job, a contractor should make all safety arrangements necessary for the project. Murray Demolition makes sure its workers are well protected at a project site. Here is what we do to prevent accidents from occurring during the removal process.
Pre-planning to spot all areas for demolishing

Arranging safety methods to tear down a structure

Using correct equipment for hauling, tearing and dismantling

Use of proper gear, equipment and safety clothing

Trained and experienced

personnel for the demolition process

Pre-survey of damaged floors, walls, wiring, ducting etc

Shutting off all utilities during the procedure

Arrangements for a first aid station

Fire management and control

Supervisory staff trained in disaster management and control

Cross-checking of all heavy equipment
How much does interior demolition cost?
Residential or commercial interior demolition costs aren't as costly as you think. Our professional crew can arrange all permits and fees required for the process. We won't just tear down your walls – we try to make it as cost effective as possible.
Here's what our demolition services include
Permits from city and building authorities

Insurance of workers

Demolition permits

Debris removal and management

Dumper rental

Landfill fees

Recycling and waste management

Communication with utility companies

Wages and hiring charges
On an average, your residential interior demolition may cost from $0.73 to $1.07 per square foot. Murray Demolition can help cut your interior demolition cost with efficient services. As an interior demolition specialist, we are committed to cooperating with our customers for all help. We make Interior demolition affordable and you can get the best deal possible.