Bridge Demolition Costs
Murray Demolition Provides Seemingly Peculiar Demolition Services
Murray Demolition are premium demolition experts in Chicago. We can lay claim to that mantle because we can carry out any demolition project. Whatever you desire we deliver. It's not out of character to find a client enquiring about bridge demolition costs.
In fact, we are bold with our claims because we know that no-one else can offer you competitive bridge demolition costs. Our rates are a result of our commitment to customer care and our desire to build a business that values community.
What Makes Murray Demolition Bridge Demolition Costs the Lowest?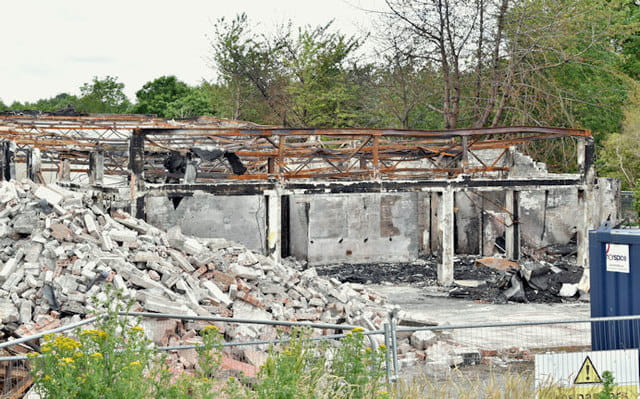 We deliver fast and quality demolitions. Can demolition quality be measured? We believe so, even rubble creation should have standards. How can you determine quality of a demolition service? There are a number of areas that you have to grade. For example the safety, the equipment use, the crew employed and the cost all contribute to providing an assessment.
We can therefore beat our rivals without compromising on the quality of the job. We offer high standards because:
We have a superb team that has turned demolition into an art form. You would hardly compare rubble to a masterpiece. However, the same values that go into creating a work of art propel our crew. They pay attention to detail, it's not just another job but it's a vocation, they know that each job has its own intricacies. The team we have in place permits us to pass on savings in the form of lower bridge demolition costs. They have developed cost-saving bridge demolition methods that allows us to do the job quickly and safely.
In addition to this we have modern equipment and machinery that allows us to do what seemed impossible. The cost-saving that accrues is then passed to you. Only the modern technology at our disposal can assist us to do this. We have the top of the range excavators, loaders, haulage trucks etc.
We can now recycle and process materials for reuse because of the machines we have. This is a huge boost for the environment because we reduce our extractive activities allowing nature to replenish. You see, whilst it seems, we are destroying structures we are actually contributing positively to nature.
Another standard that makes us standout from the rest is our commitment to safety. Our teams are taught to put a premium on safety. The safety of people, the safety of property and the safety of the environment influence our operations. Murray Demolition's project management system produces results efficiently and securely.
Our bridge demolition costs are the lowest in the business if you factor in the premium services we give you. A demolition job doesn't have a do over. Get it right the first time to avoid escalating costs as a result of clean-up operations and accidents.
Call Murray Demolition to find out how you can be part of a winning demolition project. Our contact number is 312-410-8314.