Demolition Estimate
We Offer a Fair and Transparent Building Demolition Estimate
You don't start a project without having a clear understanding of the cost. This applies to demolition jobs. Clients are concerned about getting a demolition estimate for their projects. The Murray Demolition professionals are on hand to assist you get the best price. There are a number of factors that determine demolition ratings.
Type of demolition required (Partial or complete teardown)
Location (residential, commercial or industrial)
Site Preparation
Hazardous material and asbestos
Permits
Complexity and size of project
Site Repair/Land remediation
These factors will influence the building demolition estimate. The demolition rating is calculated per square foot and the minimum charge per square foot averages around $4.
How Murray Demolition Comes Up With a Demolition Estimate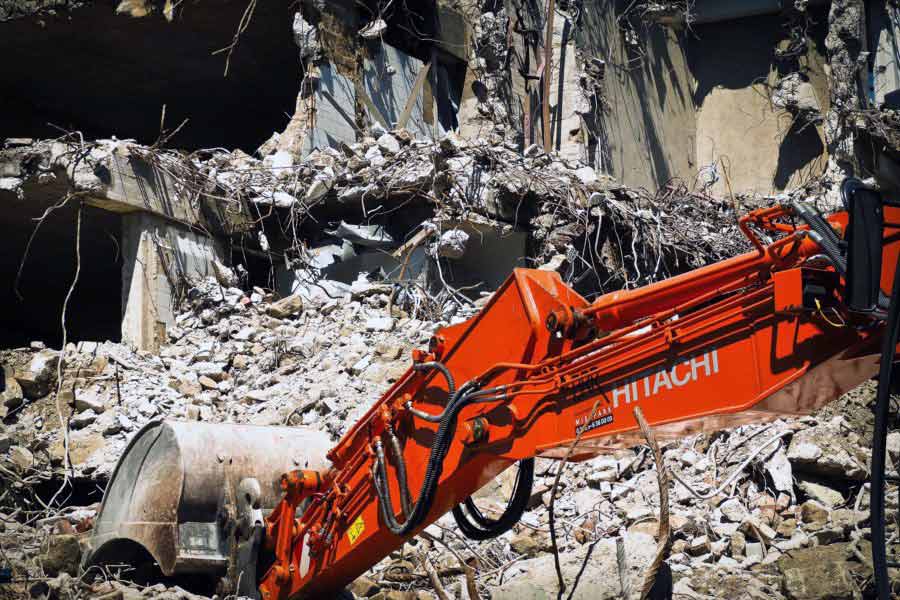 We will have a seat down with you and talk about the project that you want to undertake. When we have extracted the information we want we will send a team on-site to do surveys so that we have a more detailed picture before we start charging you.  We will consider the following:
Do you have a pool?
Do you have chimney
Do you want the foundation removed?
Are we doing interior demolition?
Is there machinery?
We want to be thorough and hand you a conclusive estimate. We don't want to come back to you during the project and inform you that we didn't factor an activity into our building demolition rating.
Knowing the square footage, the number of workers need, the type of equipment required and a rough idea of the time it will take us to complete the project will enable us to have a ballpark demolition estimate.
When we have a clear picture we will prepare a demolition estimate that covers every cost including travel, debris removal and insurance costs. If you approve the project we can begin working.
You Don't Need the Surprise of Hidden Charges Ruining Your Day
Call Murray Demolition and get a building demolition estimate today. We have an excellent team that will make this process a breeze. You don't need to scratch your eyes out trying to compute the figures. We will show you exactly what you need to pay and each costing is transparently presented for your appraisal.
Get a demolition estimate today on 312-410-8314.